Dracula (1992)
The Cell (2000)
The Fall (2006). I won't even attempt to hide how happy the butterfly-wing patterned coat made my eyes.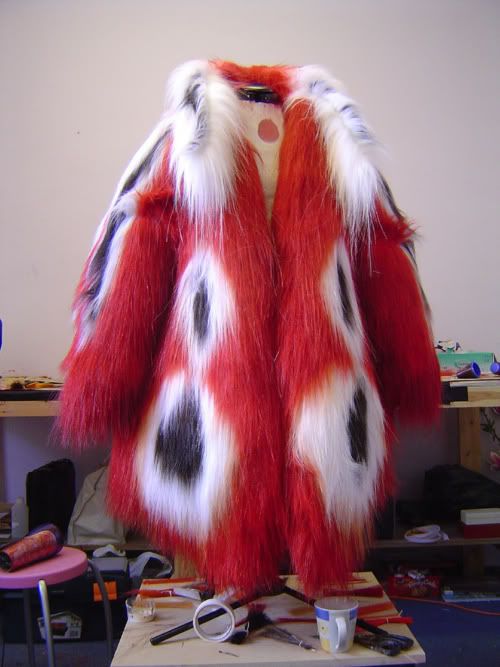 An early illustration of a costume side-by-side with the actual costume itself.
The hyper-theatricality of her work may not be everyone's cup of tea, but there's no denying that her twisted, almost surreal take on classical costumes is extraordinary to look at. Ishioka's costumes were often designed to be more evocative of a feeling than a particular period in time (she created the costumes for The Cell without a single literal reference point) and especially perfect for the science fiction, fantasy and horror films she designed for.
Although costume design might have been the field in which she was best known, Eiko Ishioka was a visual artist whose talent was never confined to a single medium , whether it was directing
a music video for Björk
or designing the costumes for the Cirque du Soleil and the opening ceremony of the 2008 Olympics. Her latest - and last - work as a costume designer is on the upcoming
Mirror, Mirror
, a decidedly campy-looking take on the story of Snow White whose costumes do not let their creator's reputation down and are at least 75% of the reason why the film looks like it's going to be a visual treat. I'll be going for this one as soon as I can,mainly because I want a last chance to see her genius blown up on a 70 mm screen. May she rest in peace.
** image sources: The Costumer's Guide, eiko_ishioka.livejournal.com, io9.com.